Home
DIEHL'S FLORAL AND GIFTS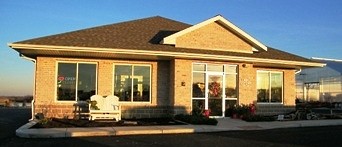 Yeah! Summer is comming!
Graduation parties, Memorial Day!
Order flowers now.
Our store is filled with exciting new gift lines exclusive at OUR store, home decor for decorating , and of course flowers! Stop by.
We offer local shopping,at prices you will love....let us do your event planning, gift baskets, wrapping and delivery...its all so easy !
We have been supporting the Waterloo community for over 63 years...your support means alot to all of us at Diehl's FLoral and Gifts, and we always look forward to your visits.
SUMMER'S END
Basket of Flowers
$50.00, $60.00, $70.00
Shown at $60.00
BRIGHT FLOR-ESSENCE
Arrangement
$45.00, $55.00, $65.00
Shown at $55.00
GARDEN CRESCENDO
Floral Basket
$40.00, $50.00, $60.00
Shown at $50.00
UNFORGETTABLE BEAUTY
Arrangement
$85.00, $95.00, $105.00
Shown at $95.00
AMERICAN SPIRIT
Arrangement
$70.00, $80.00, $90.00
Shown at $80.00
CHANTILLY PINK ROSES
Arrangement
$65.00, $75.00, $85.00
Shown at $75.00
"Pocket full of Poseys"
Best sellers
$45.00, $55.00, $65.00
Shown at $65.00
BIRTHDAY CONFETTI
Birthday Flowers
$40.00, $45.00, $50.00
Shown at $50.00
Wally Bags
$29.95, $34.95, $44.95
SPRING IS IN THE AIR
Arrangement
$45.00, $50.00, $55.00
Shown at $50.00
WHITE & YELLOW ROSES
Arrangement
$65.00, $70.00, $75.00
Shown at $70.00